Last Sunday I run my first ever official half marathon (Almaty Half Marathon 2019). After months of dedicated training, it finally happened.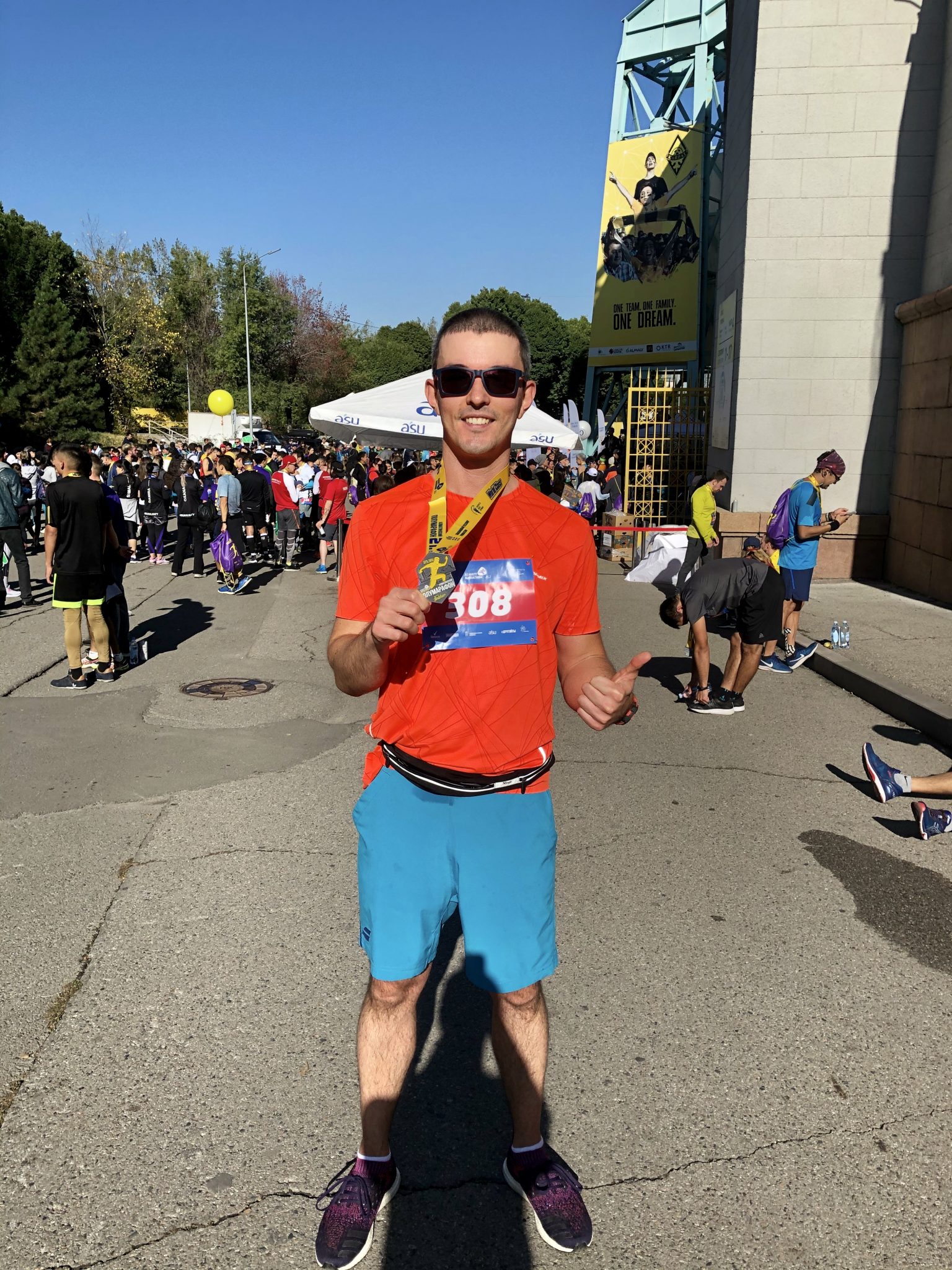 I run it in 1:37:47. I'm super happy with this result. The goal was to run it with a pace of 5:00 min/km (8 min/mile) or faster. But I exceeded my goal pace by more than 20 seconds per kilometer and run it in 4:38 min/km (7:28 min/mile).
My workout calendar was crazy in September. I run almost 300km (180 miles). That's 10k every single day for a whole month!
I shared my goal and thoughts one month before the half marathon.
With the winter around the corner, I need to plan my running calendar. I want to keep running in winter but less often 3-4 times a week or less and spend more time in the "home gym".
My next goal is to run 21k at 4:20 pace run a full marathon 🙂
Running half marathon without preparation
It's not easy to run 21.1k even if you're living an active life. But running without any prep is just crazy… but possible. Yes, my friend Ruslan and I challenged ourselves to run half marathon this year, and we both did it.
Ruslan hasn't trained at all, I mean literally 0 runs in the past summer and autumn. Above all, he had a knee injury, which stopped him from finishing 10k and 12k in previous years.
When I crossed the finish line I got a text message from him saying that his knees were bad. I thought that he'd already quit the race. But not only he managed to run 21k he proved that it was possible to do it without any training.
I wouldn't suggest doing that though. It's risky, you can hurt yourself so badly that you won't be able to walk normally.
Cheers,
Renat Galyamov
Want to share this with your friends?
👉renatello.com/my-first-half-marathon