2020 will be a year to remember. The most unpredictable year. I planned to run my first marathon in spring but actually run it in autumn. Here's my full story.
if you've been following me for a while you know that I run a lot. It makes me happy, healthier and improves self-discipline.
Running races is a different story. I constantly accept new challenges from my running buddies. This is how I run my first 21k. I was training hard and did pretty good. I run 21k in 1:37:47.
That was in 2019. In 2020 all the sports events were cancelled and it was quite difficult to train without a clear goal. Luckily, there were virtual races and I got into one or two (actually three).
Virgin Money London Marathon
I signed up for a 2020 Virgin Money London Marathon and without much training, I run my first marathon in 4:19:49.
It was a virtual event and it wasn't part of World Marathon Majors (WMM) (Boston, Chicago, London, Tokyo, New York City, Berlin).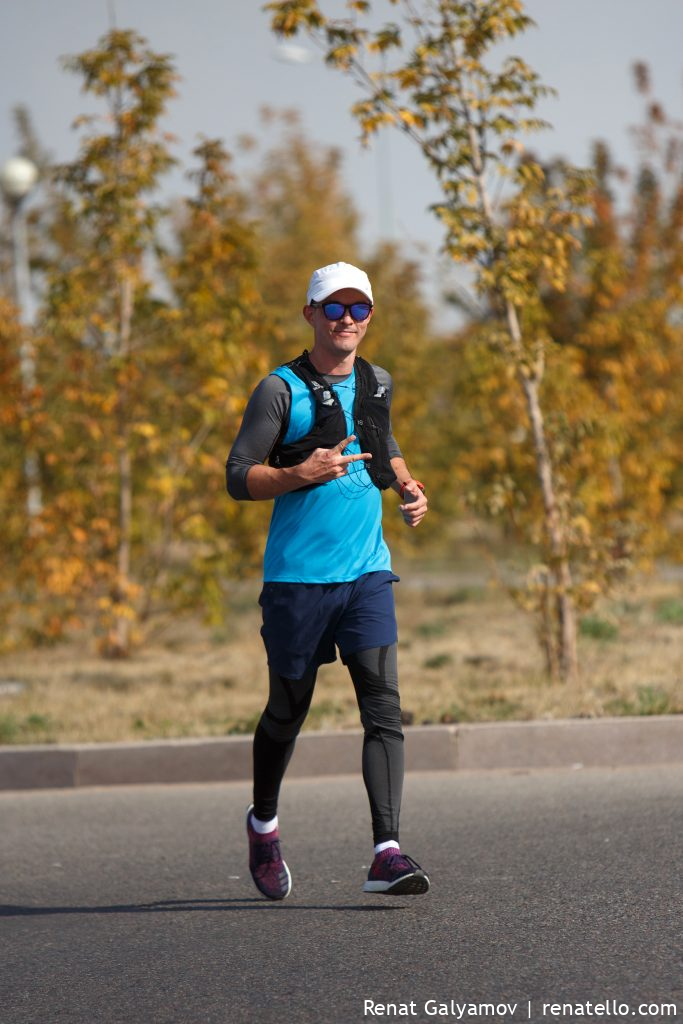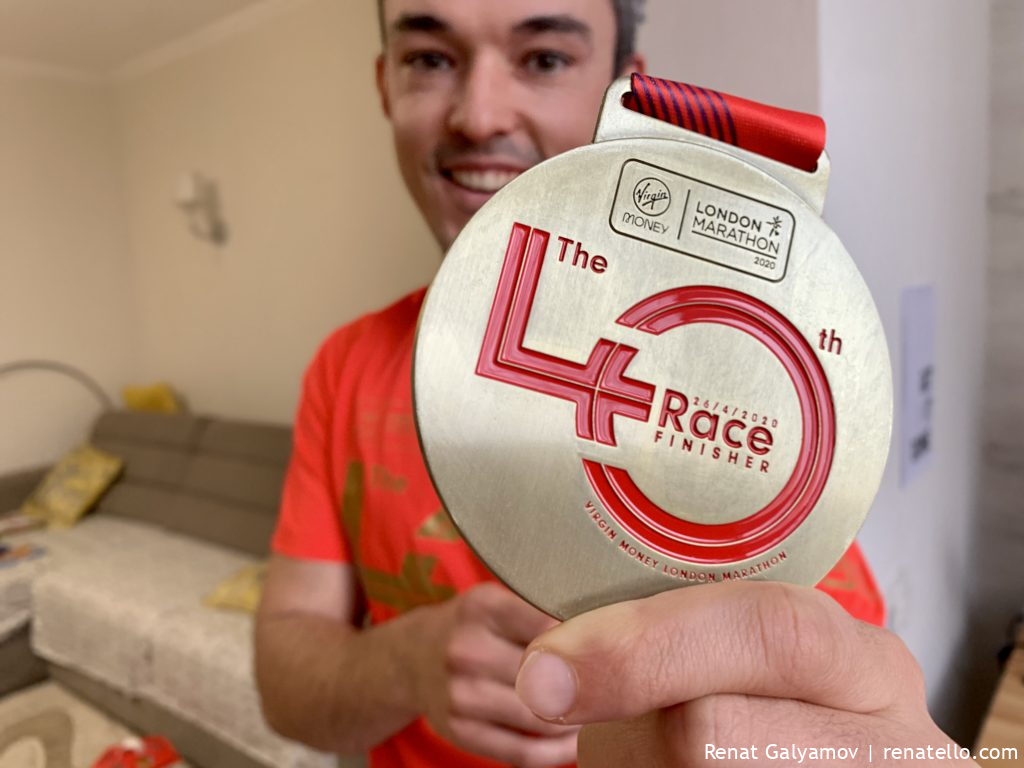 Marathon tips
Things I would recommend doing before and during a marathon:
1. Practice more long runs. The longest distance that I run prior to running a marathon was around 26-27k, but that was 6 months ago. I would have more stamina if I added more long runs to my trainings.
2. Drink more electrolytes (salt) during the run. I had 2 bottles 500ml each with water mixed with electrolyte concentrate. I finished them half-way through and was only drinking still water afterwards. Plain water cannot replenish all the salt that I lost with the sweat.
3. Add more workouts to my training calendar. Legs are doing all the hard work while you run but you've got to have strong arms as well. My arms were exhausted after 30th kilometer.
During the marathon
First half was easy, I was running in a stable pace but I started slowing down after 27th kilometer.
35-40th kilometers were the most difficult. It felt like the finish line was moving further with each step. I never thought about having a break because I would most likely have muscle cramps and would not be able to keep running.
It was a tough and interesting challenge and I'm happy with a result. I would recommend it to anyone who run 21k before.
Running a marathon without a coach is absolutely possible, if you're not aiming for a medal or an olympic.
If you want to calculate finish time for popular races or want to compare yourself to Kipchoge's record marathon pace – I have build a running pace calculator for you.
Cheers,
Renat Galyamov
Want to share this with your friends?
👉renatello.com/marathon