Last weekend my wife Amina and I had a day trip to a beautiful gorge near Almaty city. It's located near the Kazakhstan – Kyrgyzstan border, where the notorious new Issyk-Kul road was supposed to be built.
We drove 220 km (136 miles) in total that day. It was mostly a good asphalt road, only the last 10km was off-road.
In the 60s of the last century, geologists were searching for minerals in the Kastek gorge (ущелье Кастек). You can still find abandoned mines there.
For more than a thousand years, the Kastek Gorge was the only route connecting the Ili Valley with the city of Balasagun, which was located on the site of the modern city of Tokmak.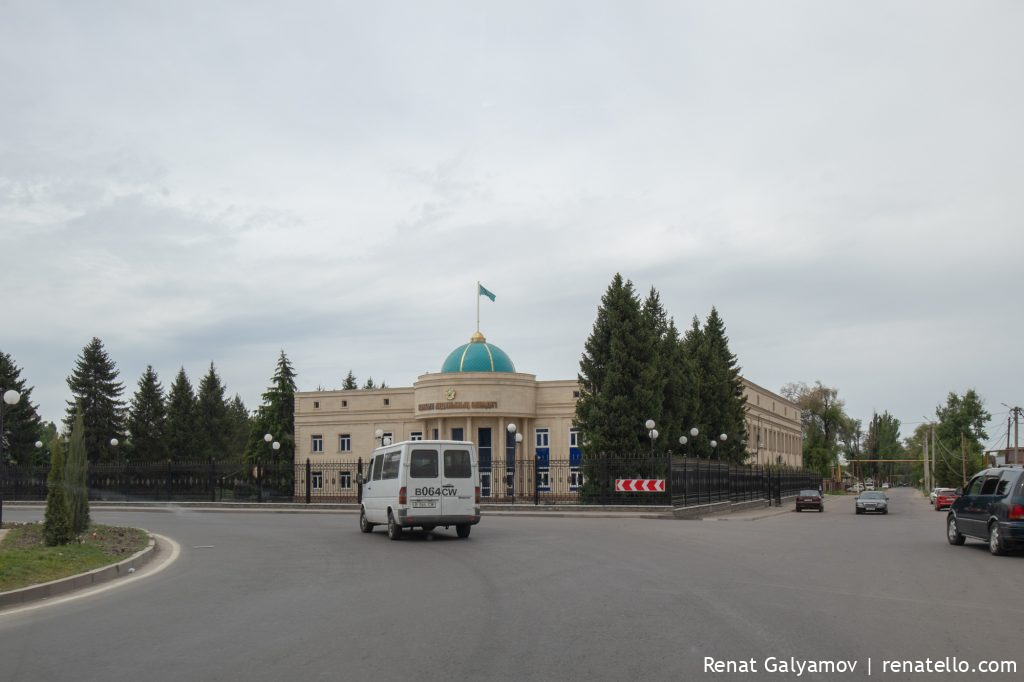 We started our road trip in Almaty and headed west towards Kaskelen. Quickly passed it and then reached Uzynagash (Узынагаш) in about an hour, capital of the Zhambyl district in Almaty region.
It's a small town, with a population of about 30,000 people. We drove through the main city market (bazaar), which is a very crowded place.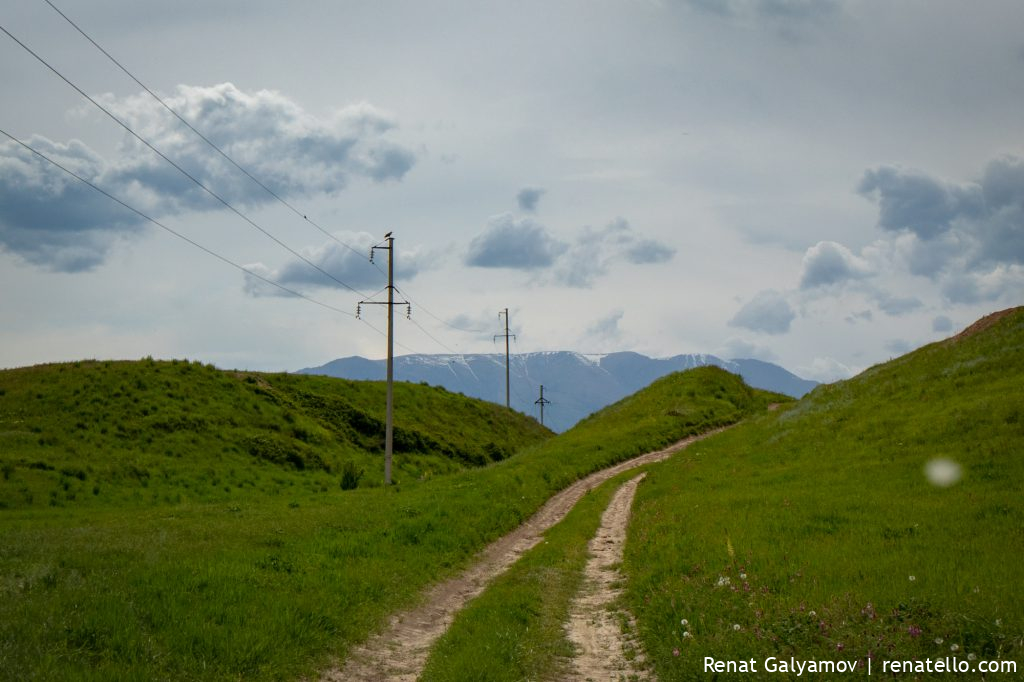 And then we lost our way. I set Kastek village as our final destination but an asphalt road (according to Google Maps) quickly turned into a full off-road that looked abandoned.
We drove for about half an hour and at some point, I had to stop and turn back. Because there's no way we could drive on this road for another 15-20 km.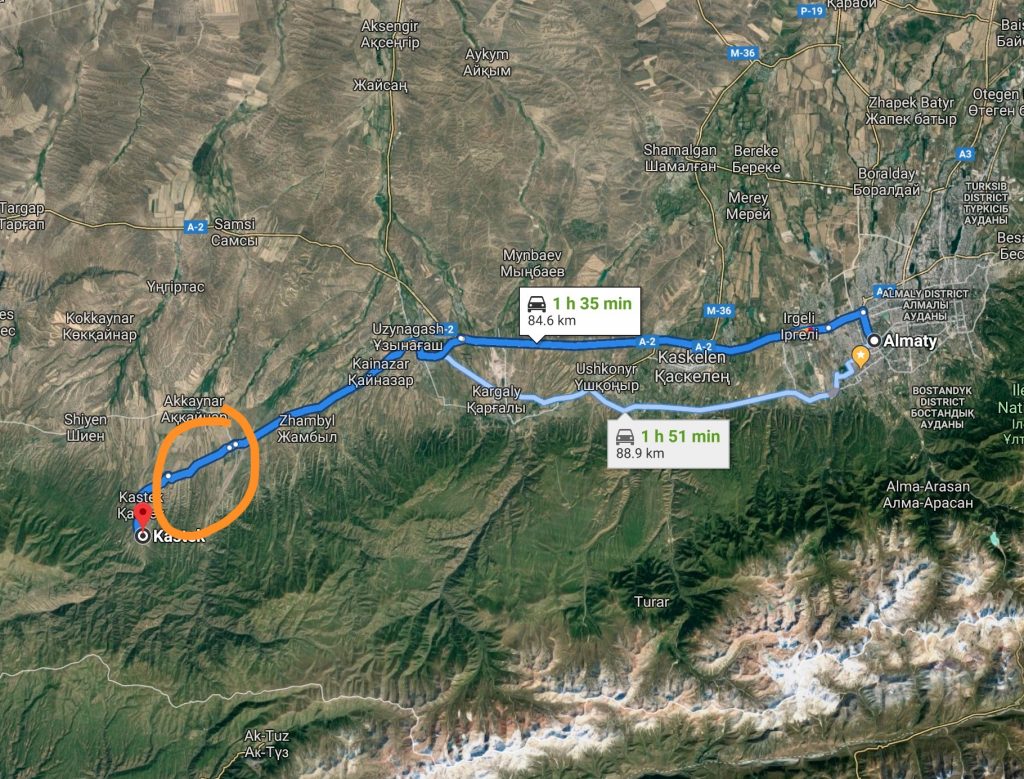 I circled out the road that doesn't exist. Never trust Google Navigator in Kazakhstan mountains.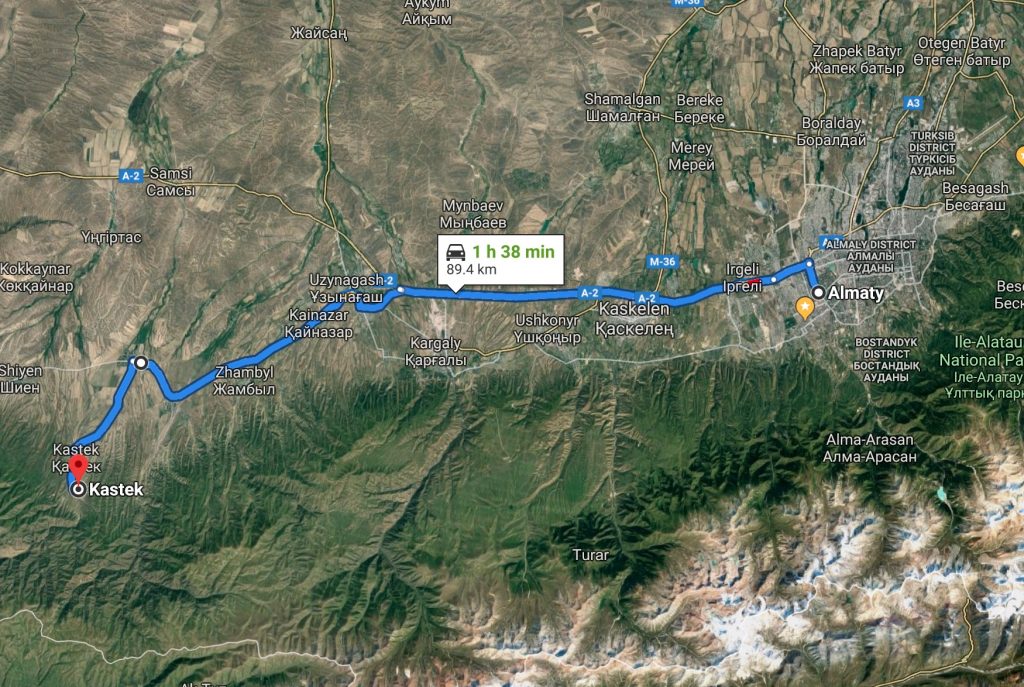 This is the correct way, which goes through Akkaynar village (Аккайнар).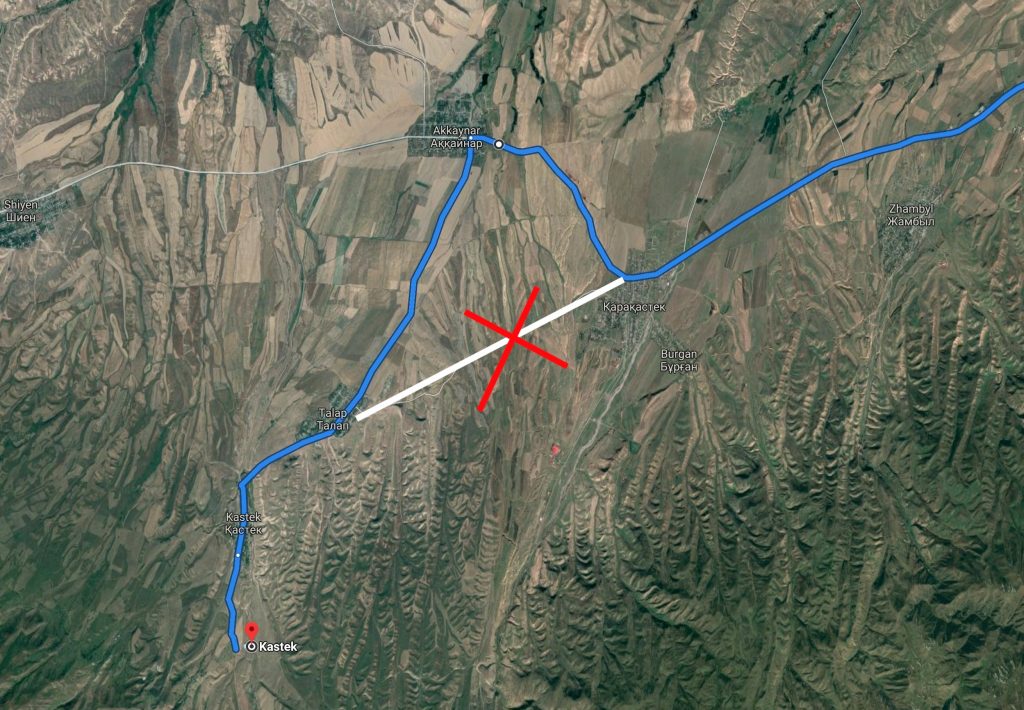 Zoomed in image of the road to avoid.
We got lost near the Karakastek village (Каракастек) but managed to take some photos of the beautiful nature of Kazakhstan.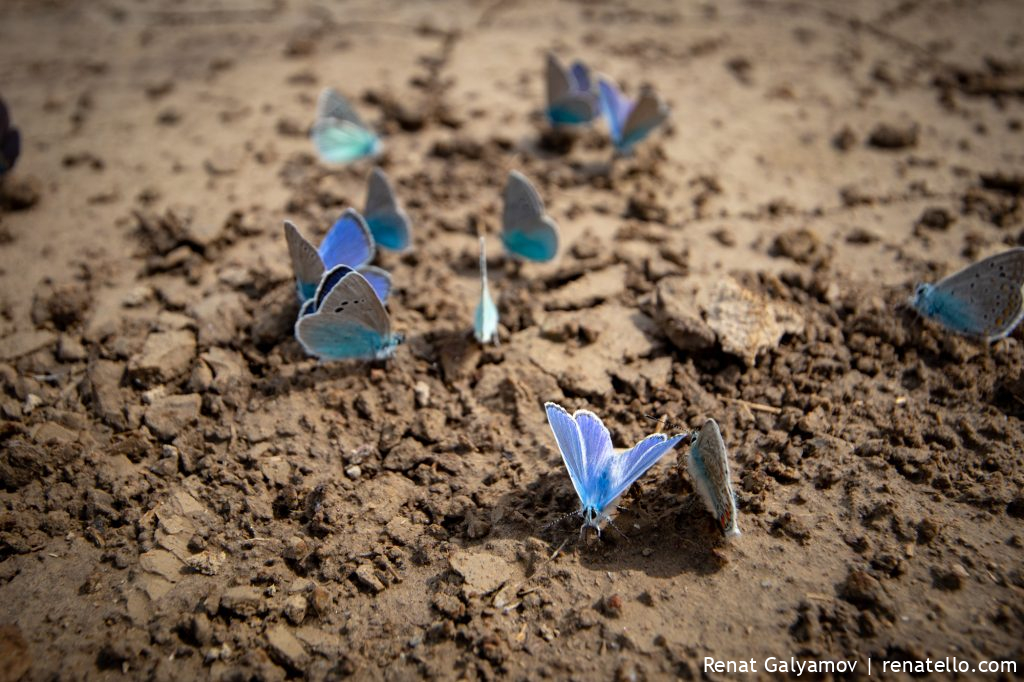 The fauna of the Kastek region is rich, despite the lack of forests. There are a lot of deers, wolves, goats, foxes and birds. We also found these beautiful butterflies.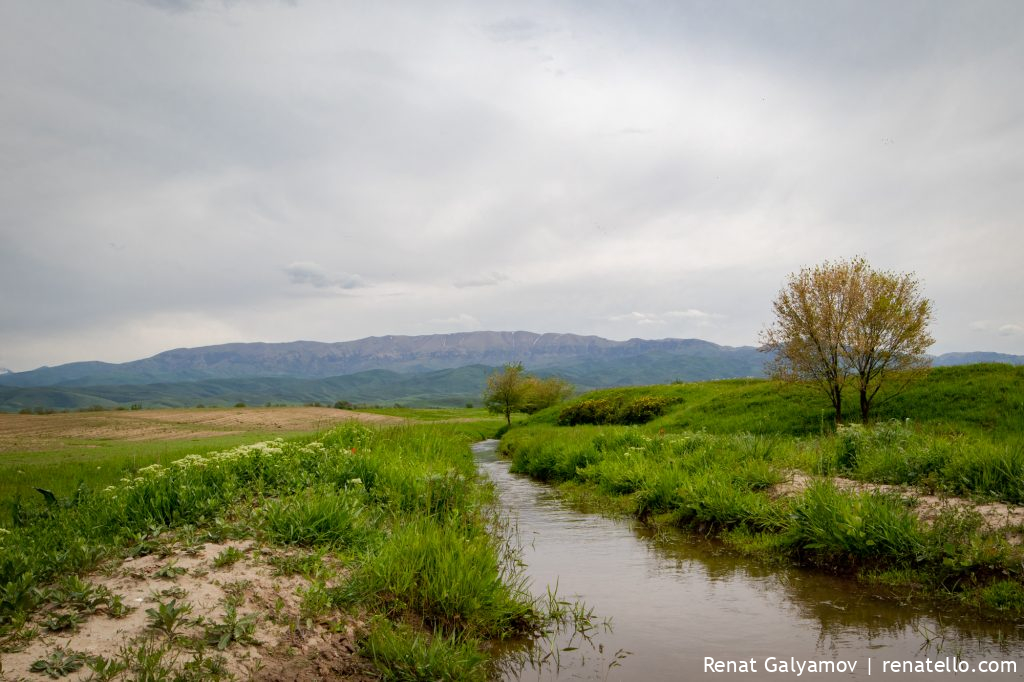 Small river or water channel near Karakastek.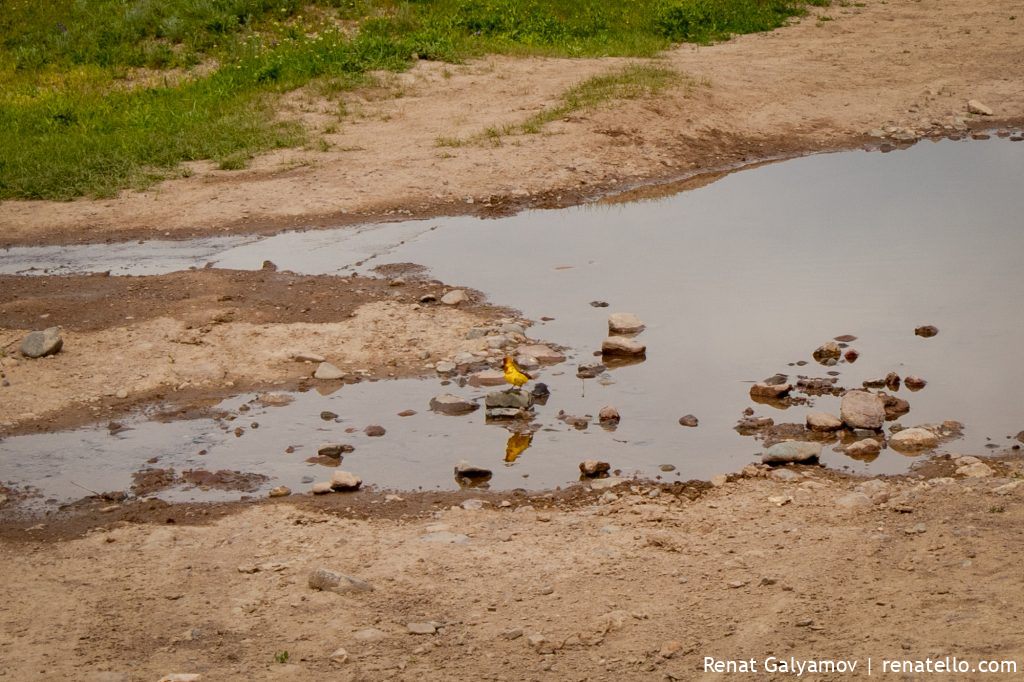 We met this beautiful, yellow bird. It's called Red-headed bunting (Жёлчная овсянка), which nests and lives in most parts of Kazakhstan. I have never seen it before.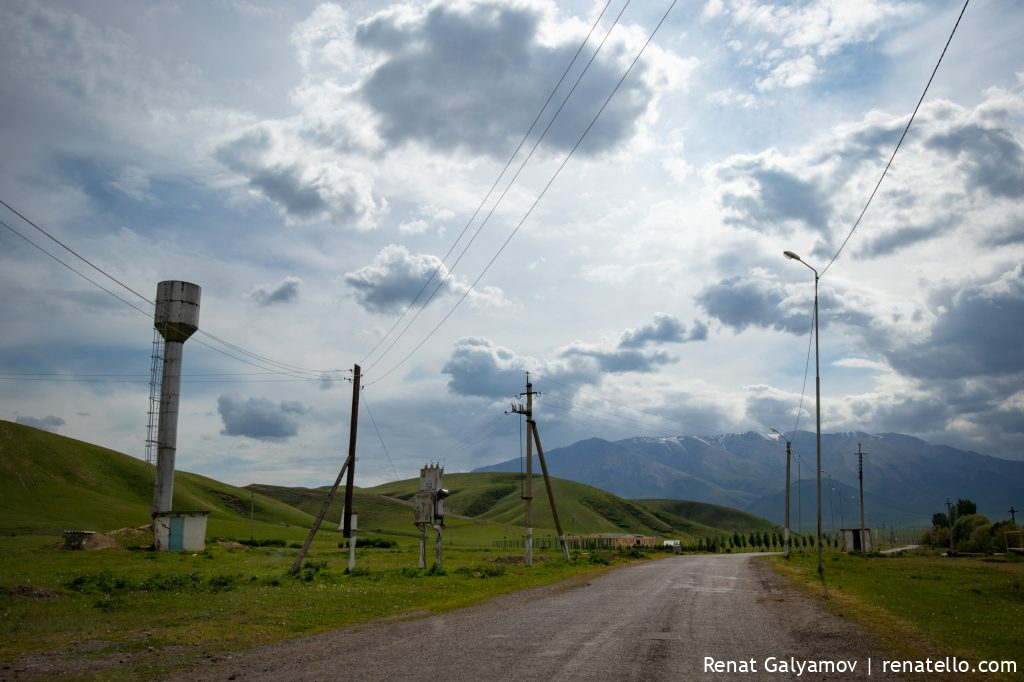 Loads of ugly utility poles and beautiful hills.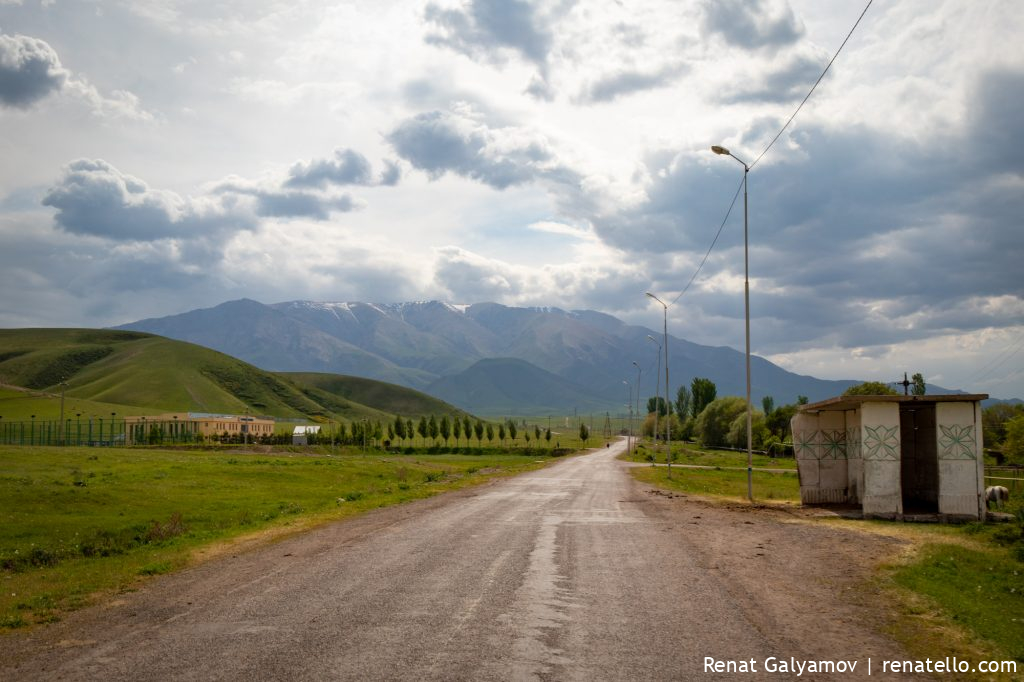 You can still find this old soviet bus stops across the country.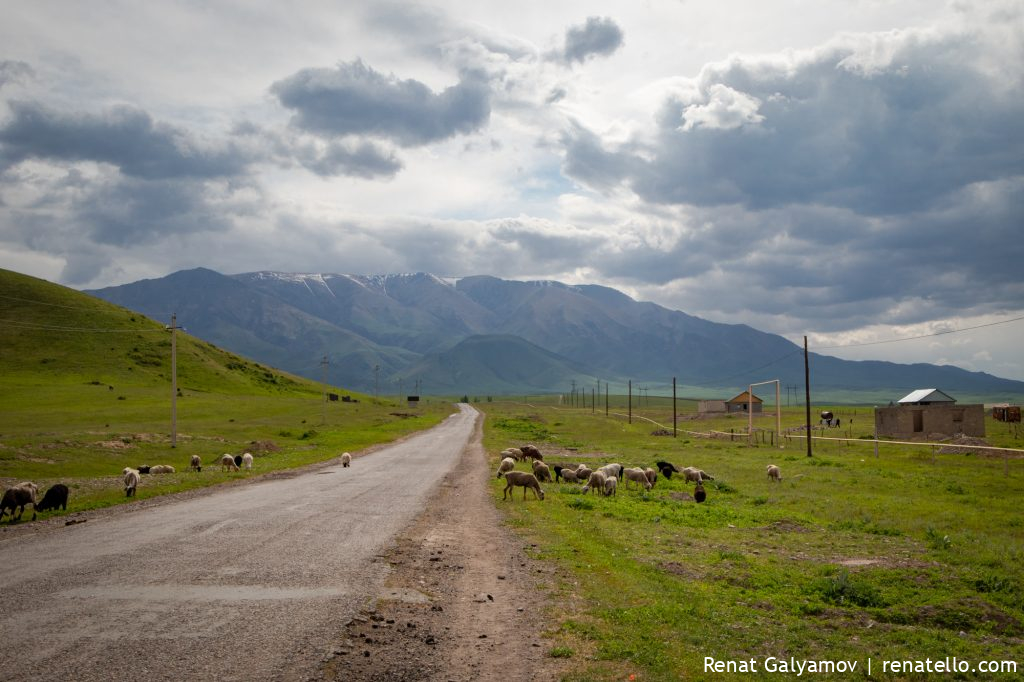 This is how I'd describe the Kazakh Steppe (казахская степь) or the Great Dala.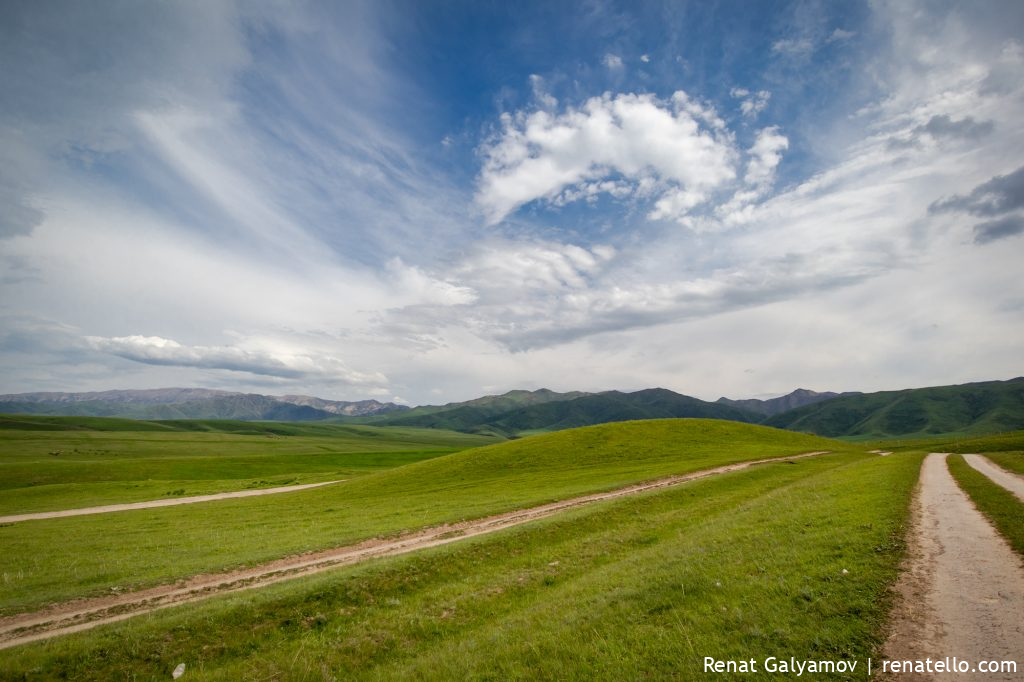 This is the Kastek gorge. Our final destination. It's a green gorge around 30km in length with the Kastek river flowing on the bottom of the gorge.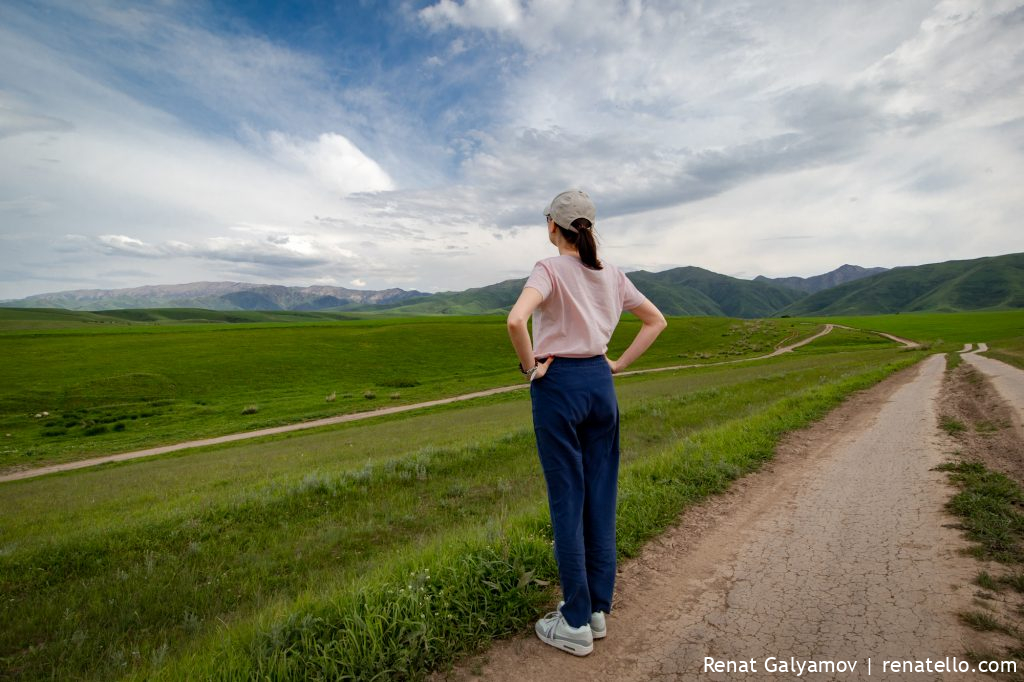 Amina is recharging her batteries.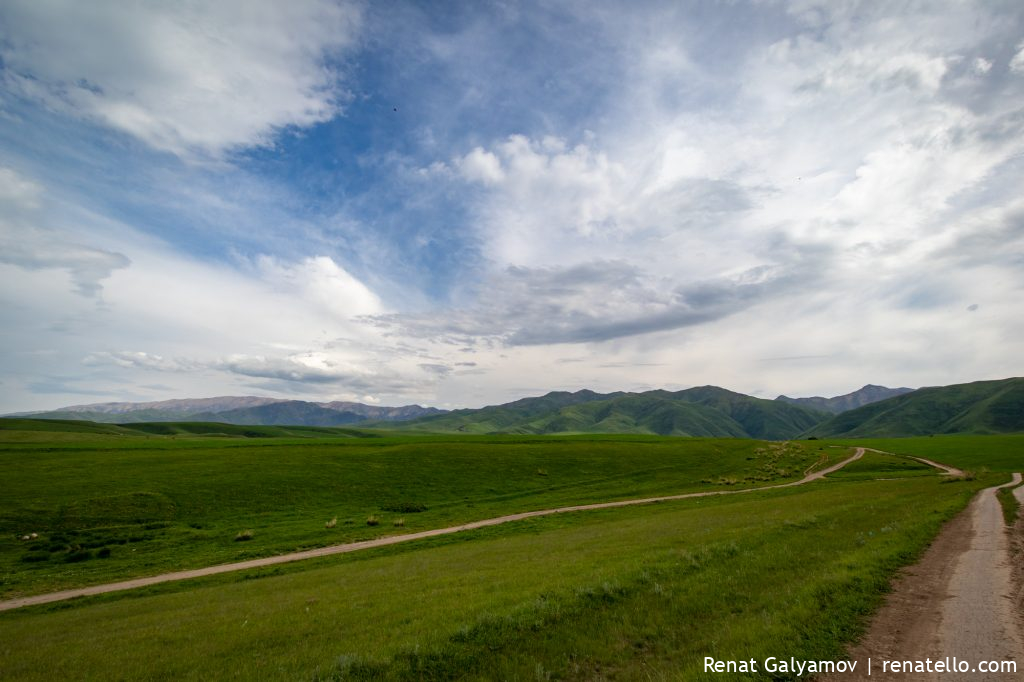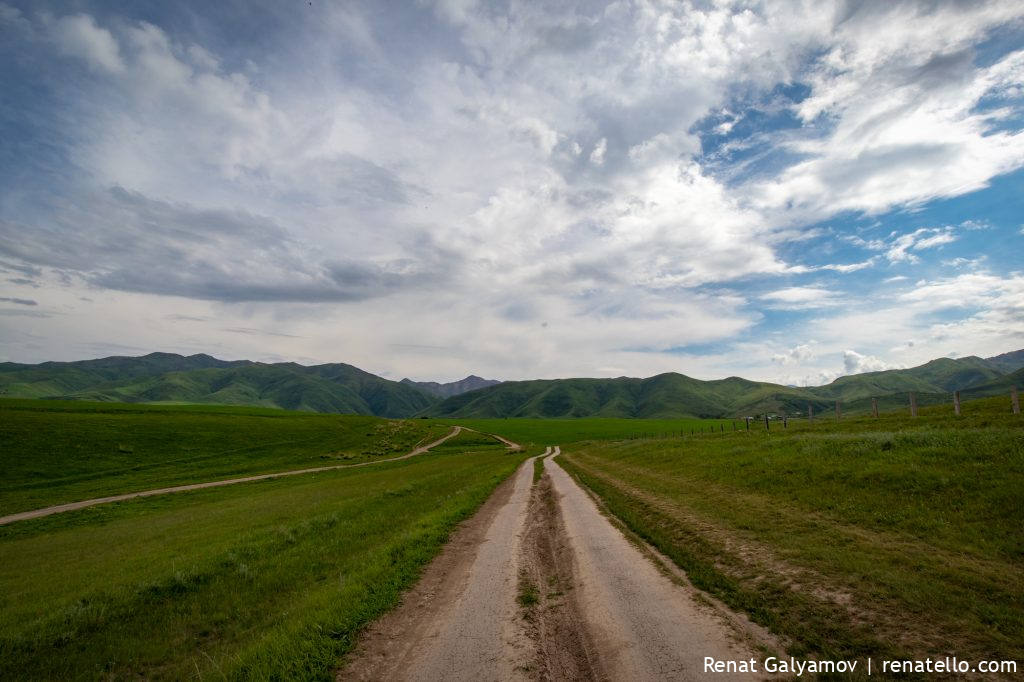 We had our lunch right in the middle of this road. If you drive another 15km you'll get to the mines.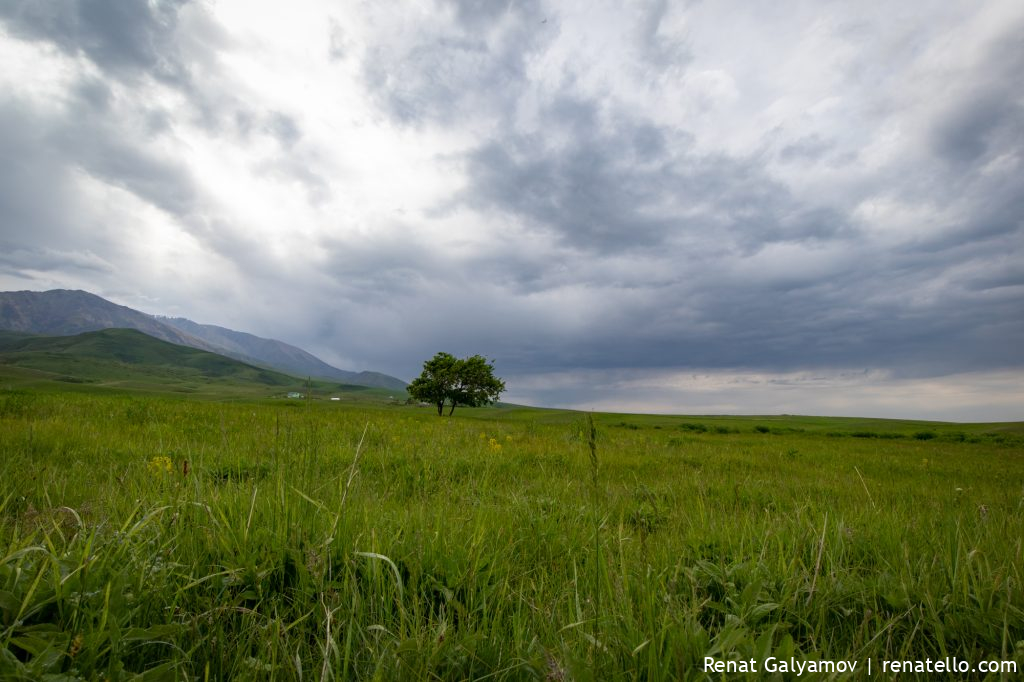 We didn't drive all the way to the mines because the weather was changing and it was too risky. Loads of things can go wrong in the mountains.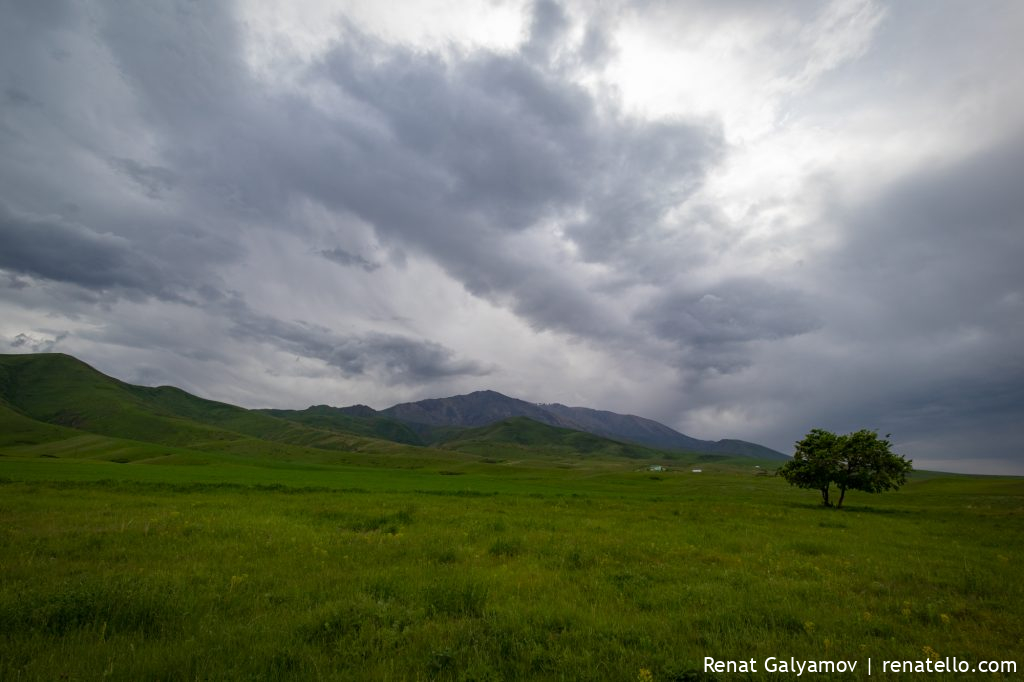 But we promised to come back to this place with our friends and explore the mines and maybe stay there for a night.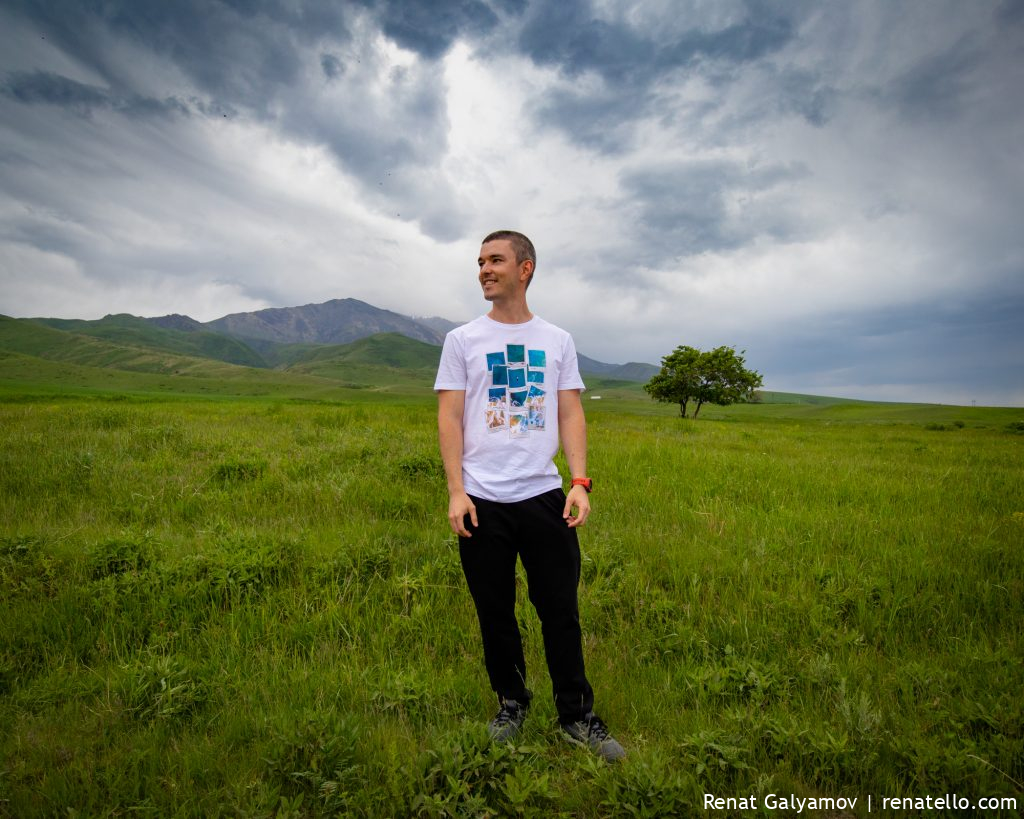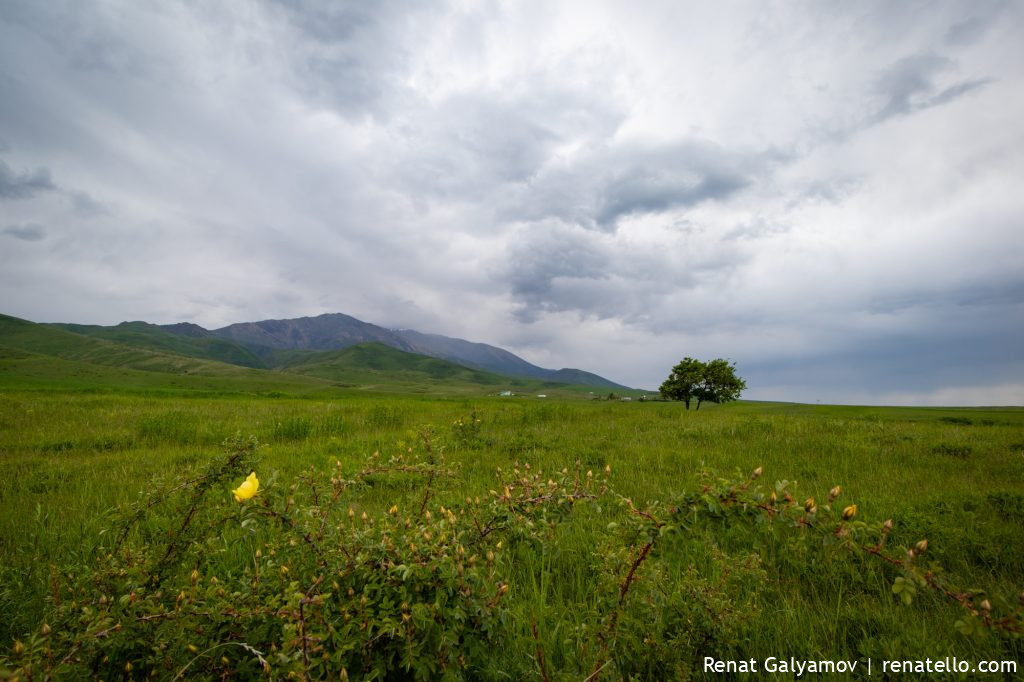 Thank you for your attention. If you liked this post, please subscribe to my newsletter and check other posts in the Travel section e.g. Gorelnik Hot Springs (Горячий источник Горельник).
Cheers,
Renat Galyamov
PS: want to share this with your friends?
👉renatello.com/kastek-gorge