As an experiment, I switched my default search engine to one that doesn't store my personal information.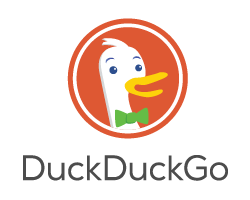 All your search history remains in Google indefinitely even in incognito mode. It can be sold to advertisers or used by lawyers against you. Whereas in DuckDuckGo they don't store your search requests and your personal information.
Google Chrome
You should consider leaving Chrome as soon as possible. It's been reported on Hacker News and discussed by the community that your data is synced with Google servers without your permission. This happened thanks to the latest Chrome update.
It has also been reported that Chrome 69 keeps Google Cookies when you tell it to delete all cookies.
I'm not going to recommend any specific browser, it should be your personal choice. If you care about your privacy, don't want to be followed by targeted ads consider switching to DuckDuckGo and leaving Google Chrome immediately.
Give it a try #ComeToTheDuckSide
Update: 5 months later I switched back to Google because DuckDuckGo doesn't have answers to most of my coding problems. But it's gettings there. Unless you're a coder, you should give it a try.