Long-awaited MacBook Pro update
Great news for developers, filmmakers, bloggers, photographers and gamers. Apple just announced the latest generation MacBook Pros.
All the 15-inch models now have a 6-core 8th-generation Intel Core processors. The top model has a beast 6-core Intel i9 processor, with Turbo Boost up to 4.8GHz.
Apple disappointed its fans with the previous update, but the latest 15-inch MacBook Pros can be customised to 32GB 2400MHz DDR4 memory and 4TB Flash SSD storage (for an extra £2,880 ?).
SSD Storage
The latest MacBook Pro includes an incredibly-fast solid-state storage with sequential read speeds up to 3.2GB/s and 2.2GB/S write speeds.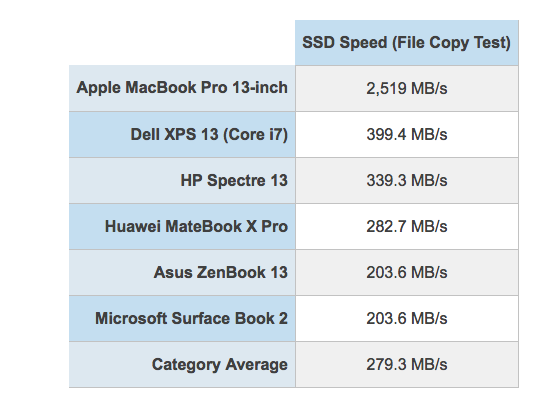 13-inch models can now be upgraded to 16GB 2133MHz LPDDR3 memory.
The top model with 4TB SSD storage and a 15-inch display will cost a mind-blowing £6,209.00 or $6,699.00 (pre-tax). You probably won't need a 4TB storage unless you're making movies or a photographer but it's still a lot of money and a serious investment for most people.
My verdict
I'd say yes to a 15-inch model with top parameters and 512GB or 1TB SSD storage just because it will easily last for another 3-4 years and you can do tons of things with it. You can always buy an external SSD storage, which won't be as fast as a built-in one but will save you a lot of money.