On 1st of April 2018 Cloudflare launched its own public DNS service and it's not a joke.
According to DNSPerf the new service is ranked as fastest in the world. Beating Google Public DNS (8.8.8.8, 8.8.4.4.), screenshot attached.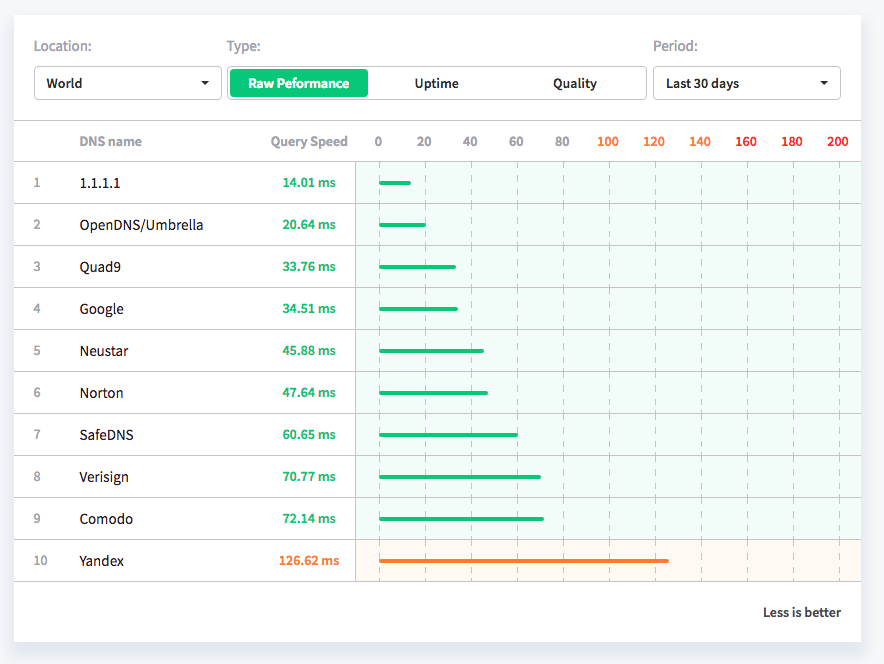 It didn't give a significant speed boost over Google Public DNS to my home wifi in London. But Cloudflare claim to never sell user data or use it sell target ads, unlike Google (what a surprise). And you know how concerned about privacy I am.
Why
If you're not using custom DNS yet, you should start using it. Here is why:
Privacy. Your ISP won't be able to see what sites you visit and apps you use, assuming that your traffic is encrypted (you should have https connection).
Speed. It will increase the speed of almost all your online activities.
You can install it on iOS/Android devices, MacOS/Linux/Windows machines and on your router.
Check it out https://1.1.1.1/