Disqus [or any other 3rd party commenting service] may seem like a good substitute for your WordPress comments, but don't fall into this trap, let me explain to you why.
If you open their website you'll see how popular they are, millions of comments every month, billions of page views and so on.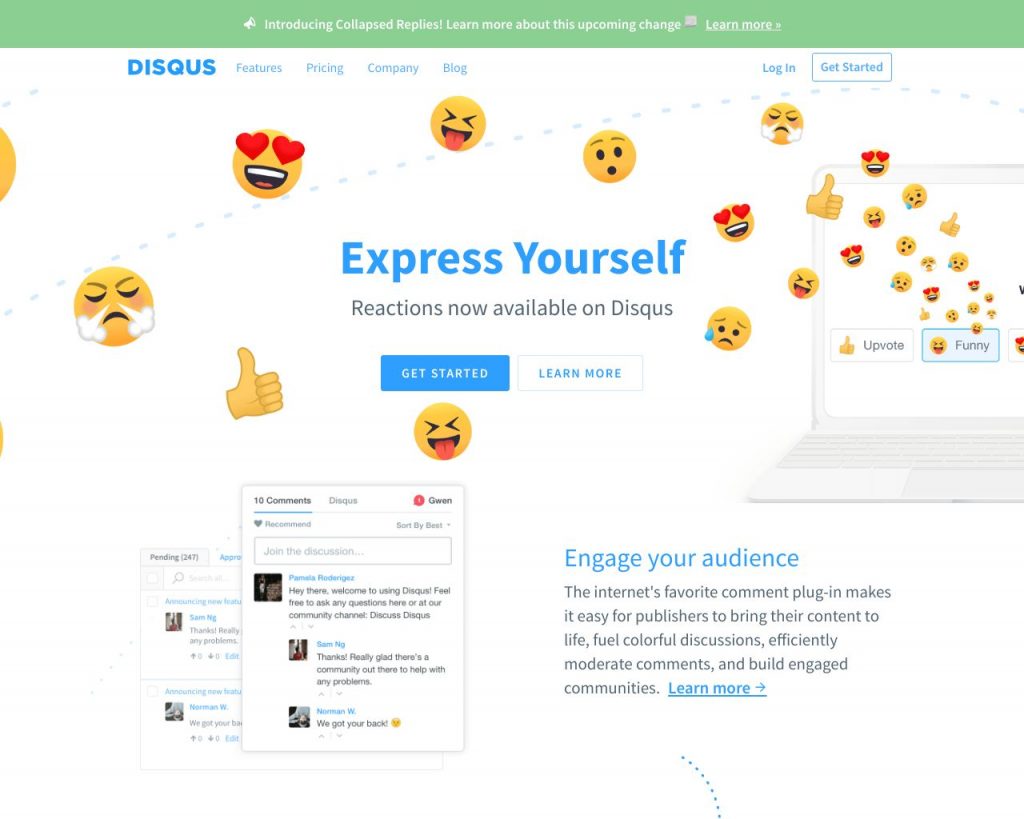 Disqus popularity
Disqus popularity comes from the websites that don't have a built-in commenting system. These are usually well-known entertainment blogs or news sites. Most of them have content management systems (CMS) built from scratch, that don't have a commenting system.
To reduce development costs or replace their half-built commenting systems – site owners install third-party plugins/scripts like Disqus.
Then millions of users see these comment sections on popular sites every day, follow the "powered by" link and see all the "benefits" aggressively promoted by the service owners.
Disqus pros
Automated spam moderation
Social login
Banning by IP and shadow banning (without them knowing)
A single place for approving comments from all your sites
Real-time comments
Disqus cons
Slow site speed and bad UX
It's a well-known fact that Disqus loads dozens of external files (JavaScript, CSS, GIF, user tracking and so on) on every single page. That means every page that has Disqus comments is increased by additional ~2MB of absolute junk.
Extra megabytes lead to a slow page load speed, extra bandwidth, bad user experience and SEO loss.
Disqus will hurt your site SEO

Above is a screenshot from Disqus Help Pages.
According to them, installing Disqus on your website will be an improvement to your site SEO. Yes, user site time, page views are one of the ranking factors by Google and other search engines. But they don't mention that with potentially longer site sessions and more page views users also get more than 50 (!) external, junk files, which is unacceptable.
Disqus comments will hurt your site SEO because comments are loaded via JavaScript and won't be crawlable by search engines. That's it. Don't fall into 'longer user sessions' or 'more page views' trap.
They inject unwanted ads
Yes, they show THEIR ads to YOUR site users on YOUR site, even if you don't have any comments, as your website traffic grows. You can only disable ads on paid plans.
Not only that, but they also inject user tracking scripts to create virtual profiles. You'll be followed by the same ads across the web if you're not using any ad-blocking plugins.
Your site comments will belong to Disqus
Technically, you can sync Disqus comments with your WordPress blog so that they will be copied to your site database but let's be real – no one does that.
If you delete Disqus plugin from your website your site comments will stay on Disqus servers
Their WordPress plugin is a complete garbage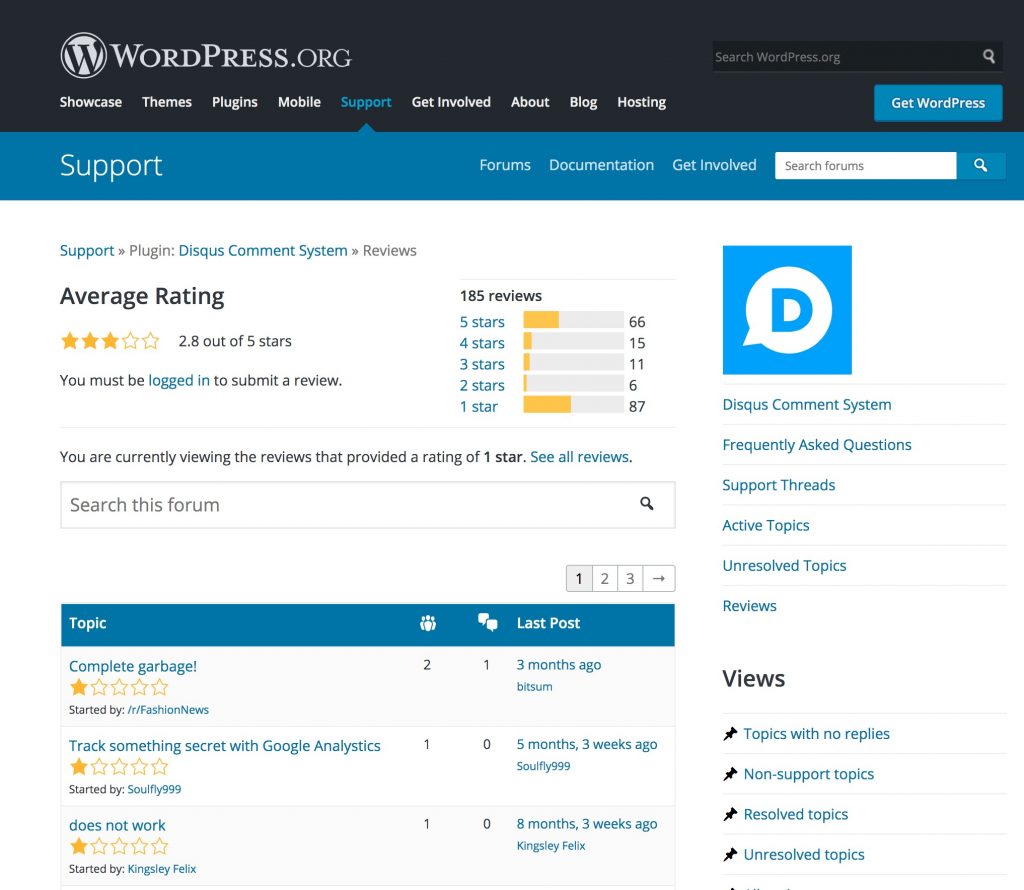 That's what users literally say about their plugin. Here are most of the recent comments:
– 'Spam'
– 'Ads'
– 'Does not work'
– 'Ads Ads Ads'
– 'I want to give minus 5 stars'
– 'This plugin adds spam on your website'
You get the point here.
Kill Disqus on your WordPress site
Just do it until it's not too late. Use the good old native WordPress commenting system that you have full control over and that you can customise however you like.
Your site will load faster, you won't be surprised with unwanted ads and your site comments will be re-indexed by search engines and improve your WordPress SEO.
If you find this post useful or know other pros and cons, please let me know in the comments below.
Cheers,
Renat Galyamov
Want to share this with your friends?
👉renatello.com/wordpress-disqus-comments
PS: make sure you check other WordPress tutorials, e.g. how to speed up your WordPress site and download my plugin that improves your WordPress SEO & Performance.